Management Team
Dave Engert
Chief Executive Officer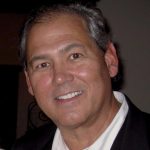 Dave Engert is the President and CEO of ONRAD, Inc. He is an accomplished executive with a successful track record of consistently building, transforming and managing technology-based healthcare organizations to achieve high-performance results with high-value growth and returns. He brings over 25 years of broad healthcare industry experience, serving in leadership positions for software technology and services companies with solutions for hospitals, physician organizations, health insurers and pharmacies.
Within the tele-radiology industry, Dave Engert was the president and CEO of Nighthawk Radiology Holdings, Inc., a publicly traded tele-radiology services company that was, at the time, the industry's largest tele-radiology provider. Under Dave's management, the company experienced quality growth and financial and operational improvements, leading to its successful sale to vRAD.
"I have passion for doing all the right things in healthcare to improve on the delivery of high quality care for our patients and valued services to our customers, while continuing to enhance and grow ONRAD. A core goal is to enable our company to be the best possible organization to be a part of for our employees and our physicians. I look forward to the opportunity to lead the ONRAD team of highly skilled business and technology professionals along with our world class physicians, to provide high quality solutions to address our customer's complex radiology needs. Our industry demands flexible, quality, and affordable services, and our focused initiatives position us to successfully manage high value growth, enabling us to seize these market opportunities." 
Dave Engert previously served as President and CEO of Quality Care Solutions, Inc. (QCSI), a leading provider of health insurance claim reimbursement and benefit administration software for some of the nation's largest insurers, including large and medium sized HMO's, Medicaid Plans, Commercial and Blue Cross Plans. Under Dave's leadership, QCSI grew to a position of achieving dominant sales and implementation successes in the US market, and was successfully sold to Trizetto, Inc.
Most recently Mr. Engert invested in and has served as Executive Chairman and advisor to several private and publicly-traded healthcare companies with solutions focused on enterprise software applications for health information exchanges; point-of-care diagnostic devices; software solutions connecting physicians to patient health records and medical charts via mobile devices; and, personalized medication management for patient-specific needs.
Early in his career Engert held senior leadership positions in sales and executive management at organizations that included McKesson Corp., HBOC, Sybase, Xerox and Boeing Computer Services.
Dave Engert holds a Bachelor of Science in Industrial Engineering from Louisiana State University.
Samuel Salen, M.D.
Chairman of the Board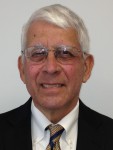 Dr. Samuel Salen is one of the original founders of Onrad and served as CEO previously from 2006-2012 before returning to the position of CEO in 2016.  He served as a Captain in the US Air Force Medical Corp. He completed his undergraduate work at Temple University and earned his medical degree at Thomas Jefferson University Medical School. Dr. Salen has held Executive Leadership roles at MSB Radiology Medical Group, Renaissance Radiology Medical Group and Innoserv Technologies Inc.
Alix Vincent, M.D.
Chief Medical Officer

In addition to his position as Chief Medical Officer at ONRAD, Dr. Vincent is also the CEO of ONRAD Medical Group, where he played an integral role in designing the company's PACS and RIS network capabilities. Dr. Vincent has a B.S. in Chemistry from Southern College in Collegedale and completed an M.D., internship, residency and Fellowship in Neuroradiology from Loma Linda University in Loma Linda, CA. He also holds a Certificate of Added Qualification in Neuroradiology. Dr. Vincent is certified by and a Diplomat of the National Board of Medical Examiners and the American Board of Radiology.
Are you ready to learn more about working with ONRAD?